Pelvic Pain

Although pelvic pain often refers to pain in the region of women's internal reproductive organs, pelvic pain can be present in men, too, and can stem from multiple causes. Pelvic pain may be a symptom of infection or may arise from pain in the pelvic bone or in non-reproductive internal organs, such as the bladder or colon. In women, however, pelvic pain can very well be an indication that there may be a problem with one of the reproductive organs in the pelvic area (uterus, ovaries, fallopian tubes, cervix, or vagina).
Causes:
Several types of diseases and conditions can cause pelvic pain. Chronic pelvic pain can result from more than one condition.

Pelvic pain can arise from your digestive, reproductive or urinary system. Recently, doctors have recognized that some pelvic pain, particularly chronic pelvic pain, can also arise from muscles and connective tissue (ligaments) in the structures of the pelvic floor. Occasionally, pelvic pain might be caused by irritation of nerves in the pelvis.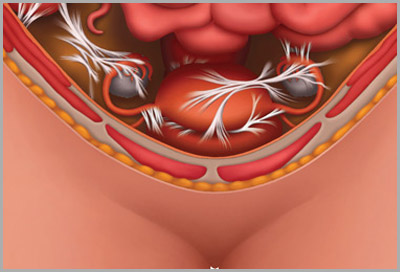 1) Female Reproductive System : Pelvic pain arising from the female reproductive system might be caused by conditions such as:

• Adenomyosis
• Ectopic pregnancy (or other pregnancy-related conditions)
•Endometriosis
•Menstrual cramps (dysmenorrhea)
•Miscarriage (before the 20th week) or intrauterine fetal death
•Mittelschmerz (ovulation pain)
•Ovarian cancer
•Ovarian cysts
•Pelvic inflammatory disease (PID)
•Salpingitis (inflammation of the fallopian tubes)
•Uterine fibroids
•Vulvodynia


2) Other causes in Women or Men Examples of other possible causes of pelvic pain — in women or men — include: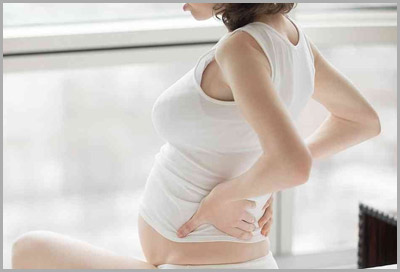 • Appendicitis
• Crohn's disease
• Chronic constipation
• Colon cancer
• Diverticulitis
• Intestinal obstruction
• Enlarged spleen (splenomegaly)
• Fibromyalgia
• Inguinal hernia
• Interstitial cystitis (also called painful bladder syndrome)
• Kidney stones
• Past physical or sexual abuse
• Pelvic floor muscle spasms
• Prostatitis
• Psychological factors
• Ulcerative colitis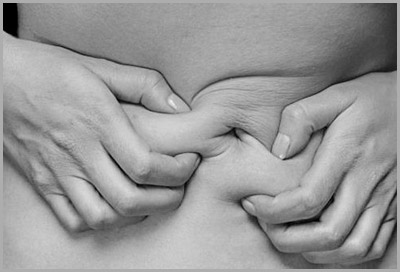 Symptoms
• Menstrual pain
• Vaginal bleeding, spotting or discharge
• Painful or difficult urination
• Constipation or diarrhea
• Bloating or gas
• Blood seen with a bowel movement
• Pain during intercourse
• Fever or chills
• Pain in the hip area
• Pain in the groin area